James Rowe spoke to former Norwich, Newcastle, Tottenham, and West Bromwich Albion winger Ruel Fox for WFi. They discussed life after football, his move from Norwich to Newcastle, representing Montserrat, and the support he had throughout his playing career.
---
You retired from professional football in 2002. How are you enjoying retirement and how is life away from the pitch?
"Life away from the football pitch is ok and not necessarily the same. When you are in that football environment you get told when you are young that the time is going to go very quickly but because you are having such a good time and you are focusing on playing professional football you just go along with it. Before you know it you hit 30 and then you start you realize that you have to count how many years you have left.
"I have been very fortunate and I have been very grateful and also lucky that when I retired from football I gave myself a couple of years to think about what I was going to do next. I did a couple of ventures. I went into the restaurant business and that did not really replace the feeling that I had in football, so I got back into football coaching and I was fortunate to get a job coaching my mother's country of Montserrat, a little Caribbean Island. We took part in the Gold Cup which I really enjoyed.
"I came back and I have always been involved in the club where I first started, Whitton United, where I was born in Ipswich, and still to this day, I do not live very far from the ground where I started playing football.
"I started to help out at the club coaching, playing and being chairman, and it got to the stage where I felt I needed another challenge so I stepped down and for the last ten years I have been running my own fitness boot camp."
---
You played one season for Newcastle United. How do you look back on your time at the club and do you have any highlights or special memories?
"I loved my time at Newcastle United. I felt that it was a step up from when I was playing at Norwich City. I had some great times at Norwich City when we were in the running for the Premier League. We finished third and we qualified for Europe. I was enjoying my football.
"I, along with Chris Sutton, was one of the main players in the team and I had no reason to leave. It was just one of those things that happen in football where I came into training one day and I received a phone call to go and see the chairman and he told me that Newcastle United had come in for me. At that time I did not have an agent so I was not aware of any rumours going around. I read the papers but I never really took any notice of it.
"The chairman asked me if I would like to go and speak to Newcastle United, to which I replied: 'if you are allowing me to speak to them that means you would allow me to go' which I was not too happy about. I wanted to stay, and also at the time, I knew I would get to the stage of my career where the team we had at Norwich City had done so well, that I did not think that we were going to reinvest in a stronger squad because we pushed it so hard so the timing probably worked out well.
"I went to Newcastle initially for one day to speak to Terry McDermott and Kevin Keegan, and I ended up not coming home. I stayed up there. I only had an overnight bag and that is how much influence Kevin Keegan had on me.
"Because they wanted to secure my signature they locked me up in a hotel and I had to get my gear sent up to me over the next few months. I had a great time at Newcastle United, and for an attacking player to be coached and receive advice by two great players that had won everything, and then alongside them you had Arthur Cox who also managed Kevin Keegan.
"The three of them all together were fantastic for me. We played some great football similar to my time at Norwich City but also of a higher level. I loved every minute of my time at the club."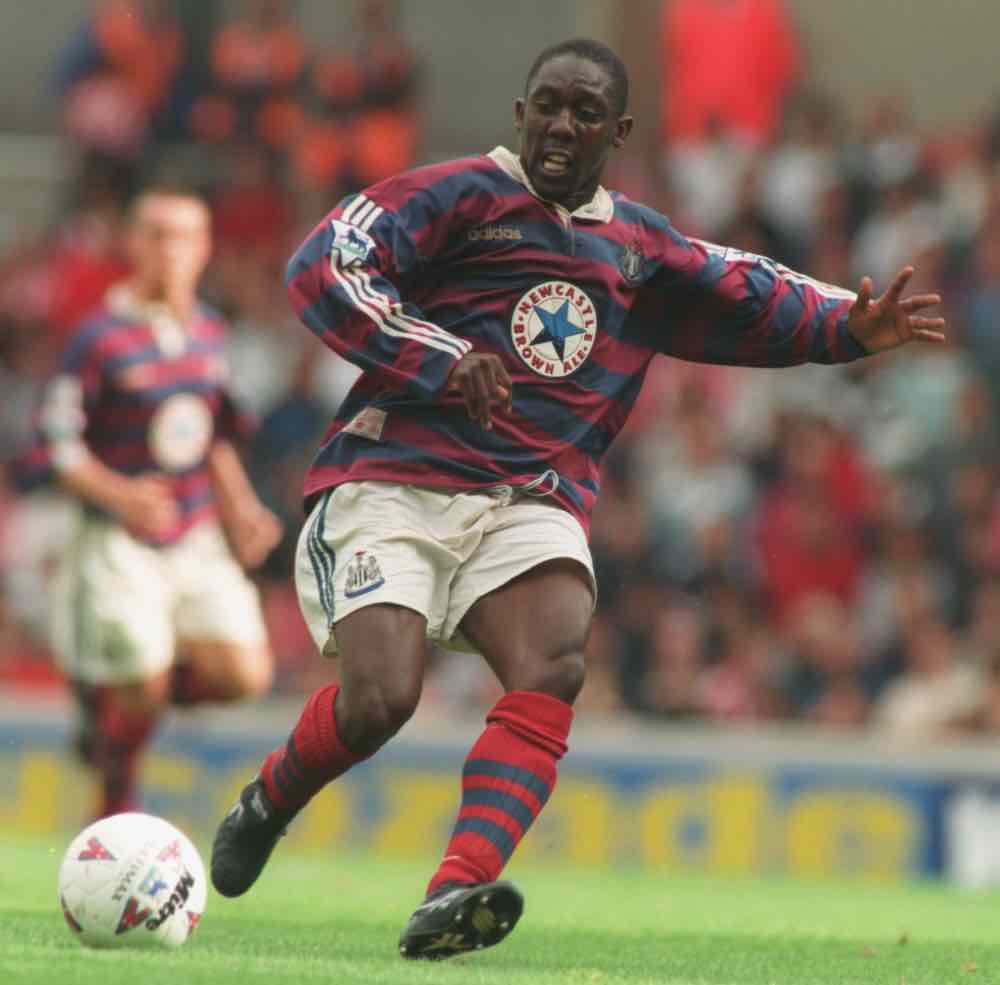 ---
You played two seasons for West Bromwich Albion. How do you look back on your time at the club and do you have any special memories or highlights?
"Before signing for West Bromwich Albion I spent a long time at Tottenham Hotspur, and during my time at the club we went through five managers, and each had their different ways of playing.
"After three seasons of playing regularly for the club, I got to the stage where I was playing under some managers and not under others. I was in and out. I knew Gary Megson from my Norwich City days and he inquired about obtaining my services during the last year of my contract and he spoke to me a few times about going up to West Brom.
"I was also at the stage where I was also thinking about stopping playing professional football. Gary Megson was a senior player at Norwich City and he looked after all the youngsters and gave us good advice. I felt just because it was him I am going to go to West Brom and play under him. He explained that he wanted someone there who could guide the youngsters.
"I signed a two-year contract and I really enjoyed my time at the club. It is a pity that when they got promoted to the Premier League I would have perhaps liked to have one more go in the Premier League. But I also had to be realistic and I thought to myself, I have played all my life in the Premier League apart from my time in the Championship with West Brom, and I was not going to kid myself and think I could just jump back into the Premier League as I knew how hard it is.
"Even though I had the option of another season extension I decided at that age, travelling back and forth, that it was taking its toll on me a little bit. Fortunately for me, I was not at the age where I had any severe injuries and I had fallen out of love with the game a little bit due to the travelling and also, family commitments were important to me.
"I was captain of the team and part of the squad that got us promoted so that was a good way to finish my professional career."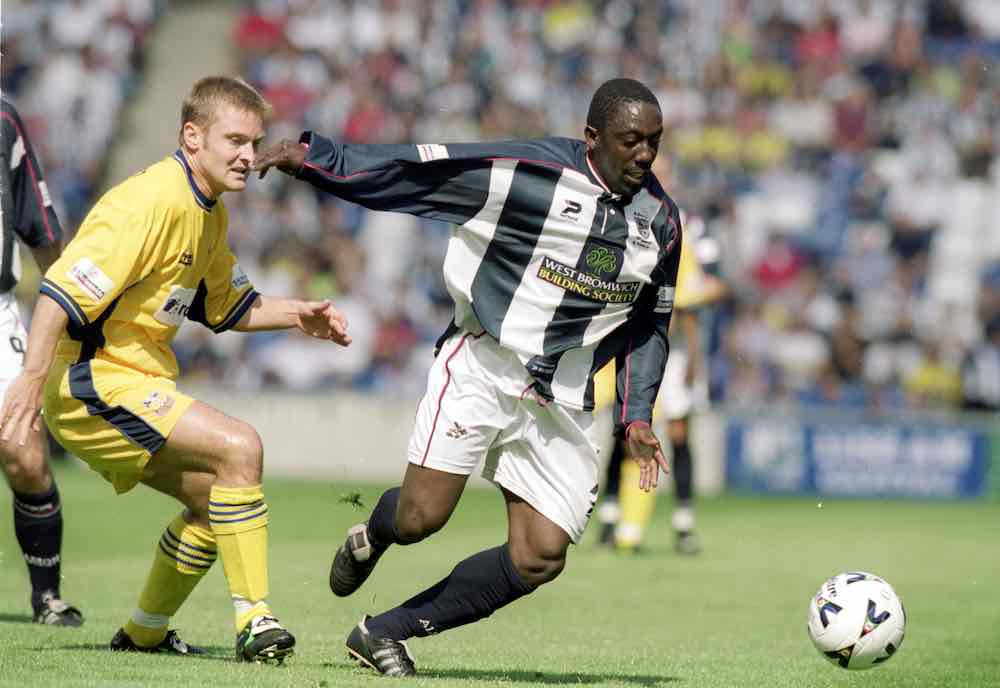 ---
You mentioned your Mother's country of Montserrat, and you have caps for the country. How do you reflect on your time playing international football and what are your highlights and memories?
"For me playing for Montserrat was historic. When you get to the age of 31 you start to look at things that are more important, and I have been very fortunate to come from a one-parent family and get to the level that I did. People forget that I was in the full England squad and I played for England B.
"I was not even looking to play when I went to Montserrat, it was only that they highlighted to me that I was able to play for them because I had not yet played for the England senior side. In the nineties, you had England B and then the England senior squad.
"After going to Montserrat and joining in training and being around the players and I was still quite fit and the coach kept whispering in my ear that I should play and give it a go. I said no, and then I spoke to my mother and she was proud of the fact I was going to play.
"Montserrat was at the time in the bottom five of FIFA rankings and I stood out a mile and it was good for me to help out and guide the players in the right way.
"I played in the Gold Cup and it was the first time in Montserrat's history that they picked up points in a major tournament, so you can imagine when we returned to the island after playing Saint Kitts and Nevis and Saint Lucia, upon our arrival there was a big celebration just for gaining a few points. That made me feel like I made the right choice even though I am still waiting for my caps."
---
I can imagine in your position as a winger that you came up against some difficult opponents during your professional career, particularly in the Premier League. could you say which opponents stood out for you?
"I played with some very talented players and I also played against some very difficult players. Playing on the wing and coming up against left-backs such as Stuart Pearce, who was very experienced, was not an easy time. He knew how to get in your ear and intimidate you and nudge you off the ball, but I loved the challenge.
"When you play in the Premier League every opponent is difficult and sometimes you have the luck of scoring against certain teams and playing well. It just becomes instinctive. I used to love playing against Nigel Winterburn and me and him would have some good battles. I always enjoyed playing against Arsenal because they played a similar type of football to us and have the freedom to play on the wing.
"I also faced opponents who knew about my pace and ability and they would try and limit me. I played against Francis Benali at Southampton and even when I was a kid Mark Dennis, also of Southampton, was a bit of a psycho.
"Pat van de Hauwe, who again had a reputation as a kicker, so in my position I played against a lot of left-backs who liked to tackle.
"Julian Dicks of West Ham United was a fantastic player and he did not suffer any fools and I had to be on the top of my game when playing against such opponents. They were always good battles and good competition."
---
Finally, Ruel, you already mentioned Terry McDermott and Kevin Keegan. When you look back on your career could you say who were the coaches and managers who meant a lot to you and played a key role in your development as a professional footballer?
"I believe it starts from when I was a child. I always remember people that looked after me. When I was younger I did not realize the talent that I had. When we were kids we would play every weekend at Christchurch Park in Ipswich. Sometimes it would be 30-a-side and people would have their barbecues up there too. It was shirts against skins and I reflect back to my elders who always looked out for me if I got roughed up.
"When I went to Norwich City it just seemed to carry on people seemed to put me under their wing. A Norwich City scout by the name of Ronnie Brooks was the one who looked after me after my successful trial at the club, and he did a lot of things that I will never forget. He would pay for my family to come and watch me. He would drive me back to Ipswich which was an hour. He would allow me to return home even though we had digs in Norwich.
"I will always remember those people before I mention anybody else. Without the help of Ronnie Brooks, I am not going to lie, at the time I was a black lad playing in a majority white team and I was the only black player playing and I got a lot of stick, but he would always look after me and speak to my brother Lenny. He looked after me really well.
"Ken Brown was brilliant with me when I made the Norwich City first team. He gave me my debut at the age of 17 in a League Cup match against Coventry City at Carrow Road. I played against former Norwich City left-back Greg Downs who was coming to the end of his playing career, so Ken Brown probably thought I would get the better of him due to my pace.
"I have always been fortunate to have a manager in place who always saw my potential and knew how to get the best out of me, and that carried on to Newcastle United. When I went to Tottenham Hotspur it was slightly different. I am not putting any blame on the managers because when I look back at it you have got to be a little bit more professional sometimes.
"I always say that the good managers have got great people skills, which means they are able to adapt to each individual and they are able to get the best out of each individual — even some rebel individuals who might not show the effort, you have got to know how to put your arm around them and get the best out of them. You have to know when to give someone a kick up the backside when they are not doing well, and a manager has to pick and chose with which players they do it. I am fortunate that I played under managers who knew how to get the best out of me."