By Jerry Mancini.
After thirteen years, Lazio made their return to the Champions League group stages on Tuesday evening, defeating Borussia Dortmund 3-1.
The Bundesliga side, who are favourite to win the group, didn't look convincing, and their slow start to the match along with their inability to dictate the tempo led to a surprise defeat on matchday one.
Ciro Immobile and Jean-Daniel Akpa Akpro scored for Lazio either side of a Marwin Hitz own goal, while Erling Haaland scored his obligatory goal for Dortmund.
"I loved the humility with which we faced a truly strong opponent, because from the midfield up they have extraordinary players with immense potential," Lazio manager Simone Inzaghi said of his side's performance.
"We played a great game of collective sacrifice and then hurt them when we had the chances.
"We needed humility, to recover some of the players who were missing last week and unfortunately, that's been the situation a few times in recent years."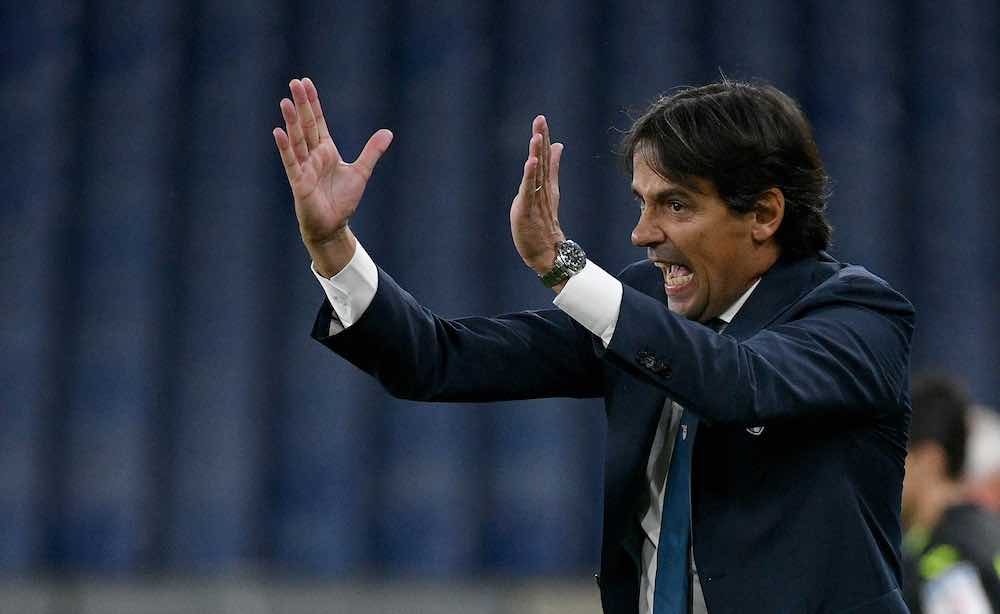 Coming off a disappointing 3-0 Serie A loss against Sampdoria this past weekend, Lazio were able to put that match behind them and put forth a fantastic team performance.
"It was an incredible feeling, as after so many years to take this club back into the Champions League, there was that extra special flavour," Immobile said.
"We played a perfect game and are enormously satisfied with the performance.
"We were up against a strong side and a very tough opponent, but we needed a match like this after Saturday to really get us on track and prove we could have our say this season too."
Immobile made his return to the starting lineup after being suspended against Sampdoria. His presence was immediately felt as he scored within the first ten minutes against his former club.
The 2019/20 European Golden Shoe Winner was decisive throughout, pressed opponents, and showed a great willingness to chase down the ball in defence. He also set up Akpa-Akpro for Lazio's third.
Lazio with the 3-1 win vs. Borussia Dortmund, fends off the 2nd half improvement from the Germans to record a big win.

Didn't peg the Italians to deliver this type of performance given their recent form in Serie A, but credit to the Romans.

Reyna made his mark off the bench.

— Ives Galarcep (@SoccerByIves) October 20, 2020
"Tucu [Joaquin] Correa and Immobile worked so hard for the team and allowed us to keep our positions, so it was inevitable they'd be a little tired when finishing as they were extraordinary and never stopped running," Inzaghi added.
Lucas Leiva also stood out for the home side, finishing the game with 61 touches, seven interceptions, and two tackles. The Brazilian already has Champions League experience from his time with Liverpool, which proved to be vital.
Before the start of the competition, very few predicted that Lazio would win or advance past the group stage. Yet, after Tuesday's performance, they have convinced many that they will at least be a more difficult opponent than first thought.
New additions Akpa-Akpro and Mohammed Fares are starting to settle in and showed their quality against Dortmund.
Vedat Muriqi, who also arrived in the transfer window, made his first Champions League appearance off the bench. He showed his physicality and passing ability, which many have been waiting for.
Lazio are still waiting for new signing Andrea Pereira to recover from a fever and join up with the team, and though injuries have set them back early in the season, when this team is near full strength they have shown to be a strong side.
Lazio's depth has always been questioned in past seasons but their bench stepped up against Dortmund. If Inzaghi shows the willingness to rotate his squad and becomes less dependent on players such as Luis Alberto and Sergej Milinkovic-Savic, they have the chance to prove many wrong.
"We're missing many important players who could've taken part today, so I think when we get everyone back, we'll be competitive in Serie A, the Champions League, and Coppa Italia," Inzaghi added.
"It's a very open group, [Club] Brugge won in Russia [against Zenit], but I still maintain Dortmund are the favourites to take the top spot."