By Jerry Mancini.
Despite trailing early in the match for the second time this week, Toronto FC once again showed resilience to come from behind against Philadelphia Union, winning 2-1.
Sergio Santos scored the opener for the Union as Brenden Aaronson received the ball off a poor clearance from Chris Mavinga and quickly found the Brazilian. Omar Gonzalez failed to stop Santos and allowed the forward to easily get around him. The 26-year-old then smartly lifted his shot over Quentin Westberg and into the back of the net.
Moments later, Mavinga had a golden opportunity to tie the game but was denied by Union goalkeeper, Andre Blake. Aside from Mavinga's chance, Toronto struggled to get past the Union defence, who were well organized and disciplined.
Jamiro Monteiro — who was arguably the Union's biggest threat on the night — had a quality chance to extend Philadelphia's lead to 2-0 from distance but Westberg was alert, making a diving save to divert the ball onto the crossbar. Toronto's defence looked vulnerable throughout the first half as they appeared to be a step behind in reacting and picking up their players.
For nearly an hour of the match, TFC lacked pace, intensity and energy in the final third. On numerous occasions, the likes of Richie Laryea and Pablo Piatti placed well-timed crosses into the box yet there was no forward there to finish the chance.
Toronto's injury crisis was compounded, too. After Justin Morrow was forced to exit late in the first half, Jozy Altidore left near the hour-mark with a hamstring problem. With Michael Bradley and Auro Jr out, too, the foreseeable future will be a challenge for Greg Vanney.
"I don't have great information yet," the TFC boss told reporters in regard to Altidore's injury.
"Jozy looks like a minor hamstring issue and I don't know how minor. He just said that soreness is there, we will have to see. We won't know what the timeframe will be until we get a scan of what it is."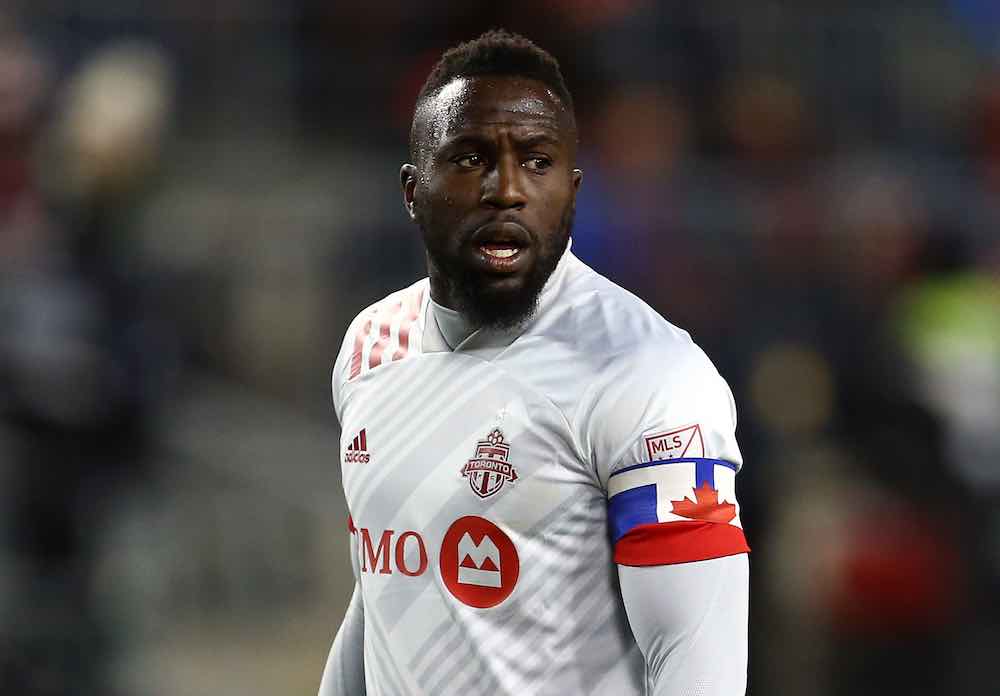 Vanney added: "In terms of Justin [Morrow], it was more he just had calf tightness.
"It started to build a little bit in the warm-up. So, we were aware that he was sort of feeling the onset of it. He felt like he could go and he could give it. He wasn't sure how long it would continue to tighten. He thinks he's fine."
With two players absent, Vanney addressed the impact on his squad rotation moving forward.
"How it changes the rotation, obviously, we're down a forward," he said. "If Jozy's out for some period of time, that puts [Patrick Mullins] back into the rotation and maybe it brings, at times, Pozuelo back into the middle. There are plenty of things we'll do to adjust."
Just minutes after Altidore exited the game with an injury, Ayo Akinola rose to the occasion and stepped up for TFC. Tony Gallacher made a run down the left flank and with plenty of space to work with, he crossed the ball accurately into the box. Akinola made a quick and decisive run to head the ball into the back of the goal and level the game at 1-1. This was Gallacher's first assist in MLS.
Altidore has struggled this season, scoring just two goals in twelve games and only recently returning from injury. It has been the forward's worst season in his seven-year tenure, yet Akinola has done a great job filling the void for the American and has scored seven goals this year.
"In terms of Ayo, he continues to grow," Vanney said when discussing if Akinola has the potential to be a top-class striker.
"He's learning every day, he's got a desire to score goals which, on this team, if you have a desire to score goals, work hard in front of the goal, commit yourself and get your timing right, with the quality of the service and the passers we have our team, you're going to get chances.
"I think he has a super high potential, he's going to keep learning and keep working but he has high potential."
As the game progressed, Toronto started to up the tempo and became more of a threat in the final third. Laryea used his speed down the flank, along with Piatti's quick movement which made it difficult for the Union's defence to guard against.
Toronto's relentless pressure finally paid off in the final 15 minutes. Piatti delivered an accurate corner towards Mavinga, who headed the ball towards the back post.  Pozuelo was left unmarked and headed the ball into the back of the net to give Toronto their first lead late into in the match. Pozuelo has scored in four straight games for the Reds and continues to play a key role in Toronto's success this season.
TFC are tied in first place with Columbus Crew on 31 points. The club has faced plenty of adversity this season, yet, being away from home, away from family, and friends, they continue to overcome many obstacles. It speaks highly of the club and what they have been able to achieve this season.
"For me personally, it shows this group has resiliency and we talked about it all year, when times were at their worst and guys were in their homes training in front of Zoom, everybody showed up and everybody put the work in," Vanney said about his side's durability this season.