On Saturday, the New York Red Bulls will make their 11th consecutive MLS Cup Playoff appearance as they take on Columbus Crew, looking to capture their first victory at MAPFRE Stadium in the post-season. 
Head coach Gerhard Struber, who was hired back in October, will officially take his place on the Red Bulls' touchline on Saturday, making his debut on the team's most important match of the season after being delayed by COVID-19 restrictions and visa-related issues.
"It's a special situation for me and also for my team, the last few weeks I can see my team and watch the games only on a screen, and now I'm here," Struber said.
"At the moment, my big focus and concentration is only on tactical things for Saturday, I think this is my big duty at the moment."
Stumbling Out The Gate
Prior to Struber's appointment, the Red Bulls were in a state of flux under former coach Chris Armas. After nine matches, Armas had New York seventh in Eastern Conference with only nine points, barely holding onto a playoff spot.
New York lacked the ability to score enough goals after all-time leading scorer Bradley Wright-Phillips left for LAFC on a free transfer. They finished this season middle of the pack with only 29 goals and were one of the lowest-ranked teams in terms of shots per game (10.7).
With each passing game, Armas continued to look like a man who couldn't charge this Red Bulls team into the playoffs and the Front Office made a decision to replace him with interim head coach Bradley Carnell while Struber waited in the wings.
One Step Back, Two Steps Forward
Behind Carnell, New York found a new sense of cohesion and confidence that allowed them to compete with some of the best squads in the league and win crucial matches heading into the playoffs.
Players like Brian White and newcomer Caden Clark were key figures down the stretch for New York, as they found ways to score goals when it mattered most, like the one against Toronto, helping them finish sixth and avoid the play-in round.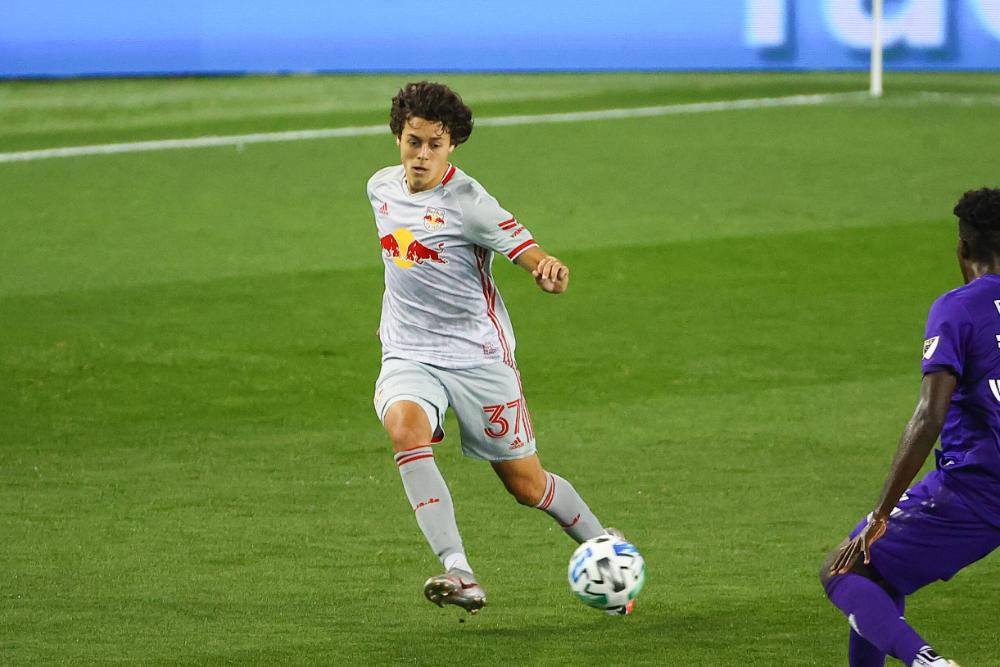 "I took over a team in a very good mood, and a good energy," Struber said in a conference call.
However, regardless of the late drama in the season, there were two consistent players that, since the restart, have helped the Red Bulls fight their way to the playoffs.
One of those players is Frenchman, Florian Valot. He was one of, if not the most consistent player this season for New York after having injury-ridden seasons years prior.
Between 2018-19, he only played a combined 16 games because of ACL injuries to both knees.
This year, however, saw him feature in every match for New York while finishing with two goals and three assists. Although those numbers aren't eye-popping, he was the one consistent, steady and calm presence in their midfield that brought a little of everything each week.
Never quit.@florian_valot | #RBNY pic.twitter.com/pmYPpfLH38

— Red Bull New York (@NewYorkRedBulls) October 4, 2020
This strike is a prime example of how Valot did well throughout the season to build up attacking plays in the final third for New York, and how he could find his teammates in small windows when needed.
The other player whose contributions have not gone unnoticed this year for New York is attacking full-back, Kyle Duncan. The Brooklyn native has been involved in seven goals this season, and each of those goals would eventually result in points for New York. He completed 160 recoveries, 639 passes, 40 dribbles, and led the team in minutes played, duels won and fouls suffered.
🔴 𝕂𝕪𝕝𝕖 𝔻𝕦𝕟𝕔𝕒𝕟'𝕤 𝟚𝟘𝟚𝟘 ⚫️

✓ 160 recoveries
✓ 639 successful passes
✓ 40 dribbles completed
✓ 50 interceptions
[Opta]@kyleduncan_6 | #RBNY

— New York Red Bulls (@NewYorkRedBulls) November 12, 2020
Similar to Valot, Duncan has a commanding presence in his position, both offensively and defensively. He enjoys getting down the flank and creating problems for defences when pressing high up the field.
2020 threw a lot of curveballs at this Red Bulls side, and regardless of who does end up earning the team MVP award this year, fans will be happy knowing they have two top players leading their squad heading into Saturday's matchup.
Looking Forward to Saturday and The Future
The Red Bulls have only played the Crew once this season, as Gyasi Zardes and Lucas Zelarayan handed them a 2-0 loss in Orlando at the MLS is Back tournament.
Saturday will be a different test, though, as this Red Bulls squad will look to replicate some of the success they had the last time they faced Columbus in the playoffs.
Last time out in the postseason against Columbus Crew SC… #RedRunsDeep | #RBNY pic.twitter.com/5qhkcnNi8C

— Red Bull New York (@NewYorkRedBulls) November 16, 2020
Most dangerous in the high press, the Red Bulls must continue to apply pressure to Columbus' wings and midfield, as they did against Toronto.
They want to avoid allowing Darlington Nagbe, who's great in small spaces, from getting passes to Zardes and Zelarayan in the final third, as Columbus have shown this season that they can hurt teams with their quick counters.
Columbus typically builds its attack through the backline and so that will be a sticking point for Struber's men throughout the game as they look to create turnovers in the Crew's half.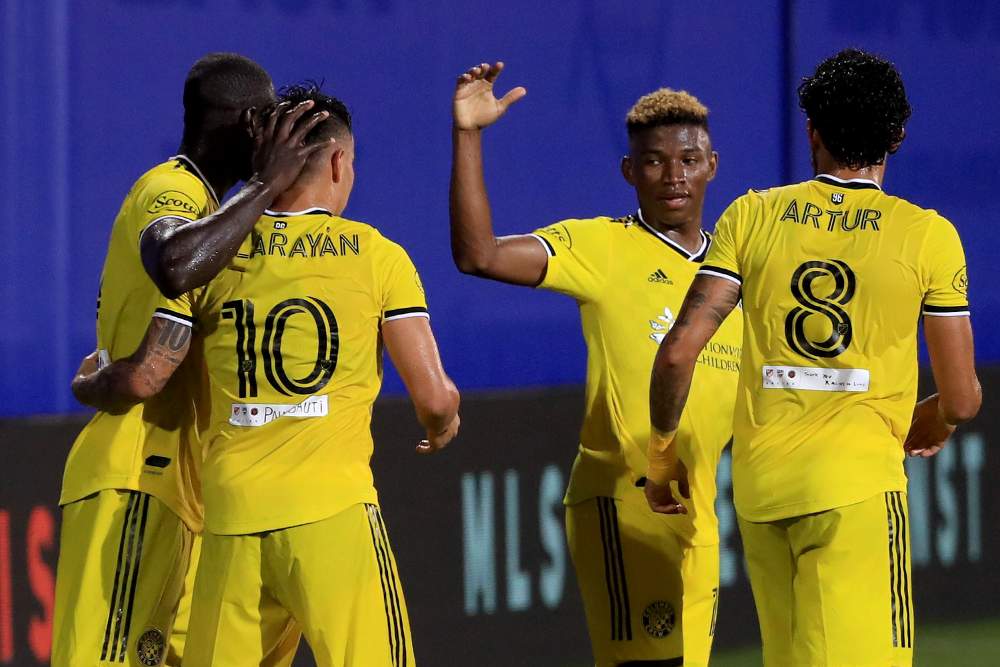 Atlanta United, who have had their own issues this year, showed on Decision Day that the Red Bulls will have opportunities to make things happen against Columbus' defence.
Whether it is over the top, through the middle, or coming through the flanks, White and Daniel Royer will get their looks throughout the game, it's just a matter of capitalizing on those chances when presented.
In the end, although it wasn't their best season to date, New York will have an opportunity to make things happen this postseason and beyond under Struber. If they can make strong additions in the offseason to maximize at both ends of the pitch, they could potentially be back in the running for another Supporters' Shield and their first MLS Cup.