By Chris Smith.
With the first round of the Playoffs now complete, the 2020 Major League Soccer season has truly come alive.
Even more so than usual, the post-season schedule has been jam-packed full of drama, controversies and shocks, with big favourites dropping out, referees making their presence felt and records already being broken.
The conference semi-finals are all set up but before we move on, let's take a look back at some of the biggest talking points from the first round of the 2020 MLS Cup Playoffs.
---
2020 MLS Cup Playoffs results so far:
Play-in round
New England Revolution 2-1 Montreal Impact
Nashville SC 3-0 Inter Miami
Eastern Conference first round
Orlando City 1-1 NYCFC (Orlando City won 6-5 on penalties)
Columbus Crew 3-2 New York Red Bulls
Toronto FC 0-1 Nashville SC
Philadelphia Union 0-2 New England Revolution
Western Conference first round
Sporting KC 3-3 San Jose Earthquakes (SKC won 3-0 on penalties)
Minnesota United 3-0 Colorado Rapids
Portland Timbers 1-1 FC Dallas (FC Dallas won 8-7 on penalties)
Seattle Sounders 3-1 LAFC
---
1. Paying the Penalty
Whether it be in the MLS Cup Playoffs, a World Cup or the Uefa Champions League, as long as you're playing a knockout match, the threat of a penalty shootout will always loom large.
After just one round of matches in the Playoffs, we've already seen three games decided from the spot and each shootout has given us its own unique drama.
First and foremost, there was that unforgettable shootout to decide Orlando City vs New York City FC, with the Lions edging through 6-5 but not before serving up some of the most remarkable scenes you're likely to witness in world football.
A red card for Orlando 'keeper Pedro Gallese, referee Allen Chapman almost forgetting that you can't make a substitution during a shootout, Oscar Pareja running down the tunnel prematurely celebrating victory, Nani missing his spot-kick, outfield player Rodrigo Schlegel saving the day and everyone momentarily forgetting the rules of sudden death. That's a big list of events and we've barely even scratched the surface. 21 minutes elapsed between the first and last spot-kick, but we recommend you take a look at the condensed match highlights below, you won't regret it:
Just a day later, the Western Conference took its turn to treat us to a feast of shootout drama although this time, it was all over much quicker. After a hectic 3-3 draw which saw two stoppage-time goals — including one from Chris Wondolowski (of course) in the 97th minute — Sporting Kansas City and San Jose Earthquakes stepped up to decide their fate. Just minutes later, SKC were through thanks to a truly heroic showing from goalkeeper Tim Melia, who saved all three of the penalties he faced to seal a 3-0 victory — the veteran stopper has now won all five of the shootouts he's been involved in.
0 – @TimMelia28 is the first goalkeeper to shut out an opponent in a traditional penalty shootout in #MLSCupPlayoffs history. Wall. pic.twitter.com/RZV8HKhYdR

— OptaJack⚽️ (@OptaJack) November 23, 2020
Finally, FC Dallas youngster Ricardo Pepi netted a stoppage-time equaliser at Providence Park to force a 1-1 draw with Portland Timbers. After 30 minutes of sparring in extra-time, the two sides placed the ball down from 12 yards for a place in the Western Conference semi-finals. What followed was the polar opposite of the SKC vs Quakes match, but no less entertaining, with Dallas winning 8-7 without missing a single penalty — normal-time goalscorer Jorge Villafana was the unlucky villain, proving to be the only player to miss a penalty on the night.
8 – @FCDallas is the first team to score 8 consecutive penalties in a shootout in #MLSCupPlayoffs history. Clinic. pic.twitter.com/qEmrXbAYID

— OptaJack⚽️ (@OptaJack) November 23, 2020
It might be a cruel way to crash out but my word, penalty shootouts are fun for the neutral.
2. Big Guns Exit Early
Obviously, only two teams can make the MLS Cup final and with that, you're bound to see a few big hitters drop out eventually. What is most surprising about these Playoffs so far is the sheer number of fancied teams falling at the first hurdle.
As we mentioned, MLS is Back-winners Portland Timbers exited at home against FC Dallas after bringing themselves to within seconds of victory, meaning they won't be adding to their 2015 and 2018 final appearances.
And then, of course, there was New England Revolution's stunning 2-0 victory away at Supporters' Shield winners, Philadelphia Union. Jim Curtin's men were heavily fancied having pulled away during the regular season, while they headed into this clash on a run of 10 consecutive home wins. However, first-half goals from Adam Buksa and Tajon Buchanan saw the Revs advance, proving once again that you can never underestimate a Bruce Arena team.
But the biggest shock of the opening round has to be last year's runner-up and finalist in three of the past four seasons, Toronto FC, bowing out after a 1-0 defeat to expansion side, Nashville SC.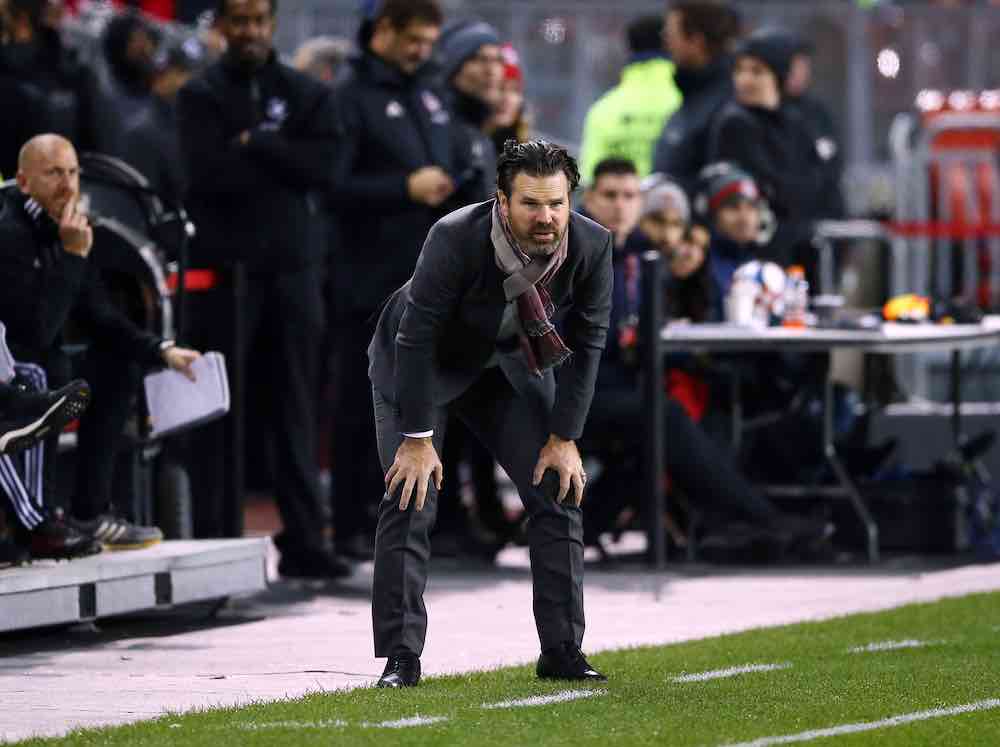 With a rock-solid defence and an underrated attack, Gary Smith's men had already proved they weren't here to just make up the numbers during the regular season and with their 3-0 demolition of Inter Miami during the Play-in round. That being said, nobody expected them to even get near Toronto, so the fact that a 1-0 scoreline actually flattered TFC really was something to behold, not least remembering Nashville had three goals disallowed. Daniel Rios' extra-time winner was enough but on another night, Nashville could have helped themselves to two or three.
There is bound to be a big post-season inquest for the likes of Portland and Toronto, now, as well as at LAFC, who fell to a 3-1 defeat to defending champions Seattle Sounders in the final first-round match. With those sides heading home, the field is wide open.
3. The Supporters' Shield Curse Strikes Again
With the Union exiting in round one, credence can now once again be given to the supposed "Supporters' Shield curse".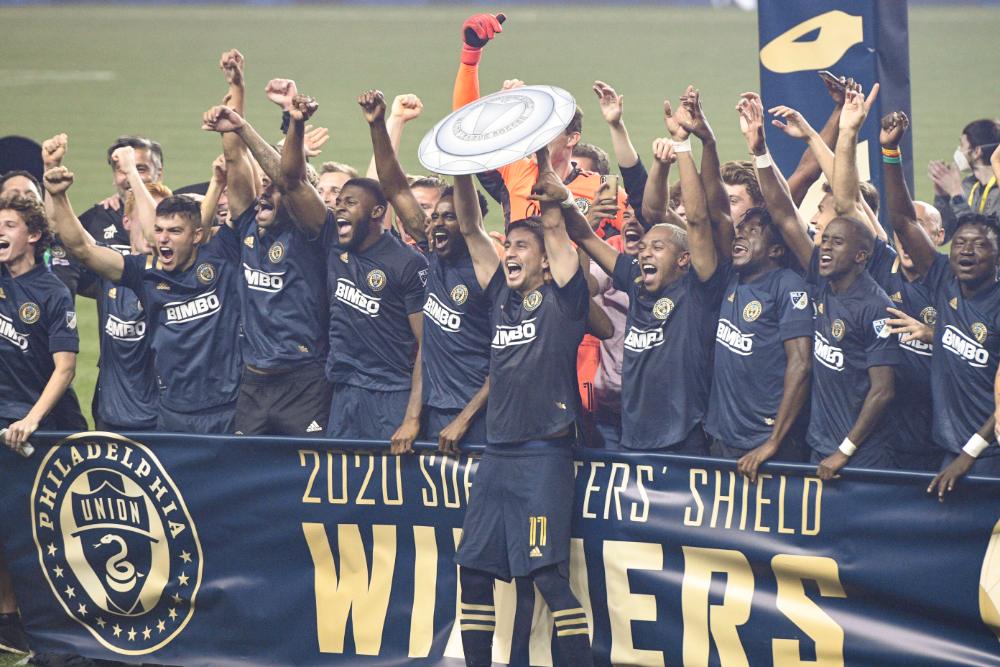 Prior to the Playoffs, Curtin had been keen to shut down any talk of superstition, insisting he didn't believe in curses and trusted his players to focus on the task at hand.
"Do I believe in the Supporters' Shield curse? No," he told reporters. "I do believe that it's hard to lift that MLS Cup trophy, though, and again, everybody has a bullseye on your back when you do win [the shield], so that maybe makes it a little bit more challenging."
Whether by some sort of dark magic or Philadelphia simply freezing under pressure, the Union's loss to New England means that only three of the last 18 Supporters' Shield winners have gone on to lift MLS Cup.
Even so, Philadelphia can look back on 2020 with pride having secured their first-ever trophy, while Brenden Aaronson has sealed a move to the Uefa Champions League with Austrian side, RB Salzburg.
4. #PlayYourKids
MLS has already started to change its image over the past few years, seeking to throw away its "retirement home" perception in favour of being a league where young talent can thrive. The South American well of talent is being heavily drawn upon, while clubs are now giving much more time on the pitch to their homegrowns.
This method has already started to bear fruit with the likes of Alphonso Davies, Tyler Adams, Reggie Cannon and Miguel Almiron crossing the pond and excelling in Europe. The 2020 Playoffs have offered more proof that this is the right way to go.
Prior to this season, Jozy Altidore was the only player to score an MLS Cup Playoff goal under the age of 18, doing so for New York Red Bulls way back in 2006. This season, we've already witnessed two players achieve that feat, with Ricardo Pepi keeping Dallas alive against the Timbers and Caden Clark grabbing a late consolation during the Red Bulls' 3-2 defeat to Columbus — his third goal in just eight senior appearances.
Add 18-year-old Gianluca Busio's beautiful stoppage-time goal for SKC — which looked for all the world like a clincher — to the mix and it's clear that the kids will be having a big say in where the MLS Cup trophy lands this season.
I know Wondo just broke MLS Twitter but can we take a moment to give this goal the credit it deserves? The speed from Gerso, the flick from Shelton and the finish from Busio 🔥 brilliant! #SportingKC #MLSCupPlayoffspic.twitter.com/h8kvnhZlro

— Chris Smith (@CJSmith91) November 22, 2020
---
2020 MLS Cup Playoffs Conference Semi-final fixtures:
Eastern Conference
Orlando City vs New England Revolution
Columbus Crew vs Nashville SC
Western Conference
Seattle Sounders vs FC Dallas
Sporting KC vs Minnesota United