By Calum MacKichan.
Mark McKenzie was a wanted man during Europe's January transfer window. Interest was reported from the Premier League and the Bundesliga for the American centre-back who broke into the national team and was named in the MLS Best XI in 2020.
His transfer from Philadelphia Union to KRC Genk in Belgium might have surprised some, but it could prove to be the perfect move for the 22-year-old.
Genk are renowned for developing future superstars: Kevin de Bruyne, Thibaut Courtois and Kalidou Koulibaly all passed through the east of Belgium before becoming world-class players.
Koulibaly's career in particular can provide inspiration. The Senegalese international joined Genk at exactly the same age, spending two years in Belgium before moving to Napoli, where he established himself as one of the world's best defenders.
Like Kouliabaly, McKenzie combines athletic prowess with the ability to read the game and play the ball out of defence. However, the New York-native recognises that he still has a long way to go.
"When I first knew Genk were interested, I was excited," said McKenzie of his move. "They're a club that develops and transfers players to the next level.
"We all have to recognise where we are in our development, I still have holes in my game that I need to clean up."
This awareness of his career path shows impressive maturity. He has avoided moving to a big club too soon and joined a team that specialises in spotting raw talents and preparing them to succeed in a top-five league.
The €5.45m Genk invested suggests they see plenty of room for development. They don't spend that kind of money without the prospect of much greater resale value in the future.
"They've been watching me for some period of time," McKenzie continued. "They see areas of my game where I can grow but also where I can benefit the team."
McKenzie will have to be patient before breaking into Genk's starting eleven on a regular basis.
Whilst he looked solid as he started in Genk's victory against OH Leuven last weekend, most of his first months have been spent on the bench. That was the case this weekend when he was named among the substitutes against St. Truiden, but he did come on at halftime to replace the injured Carlos Cuesta with Genk already 3-0 up. They eventually won 4-0.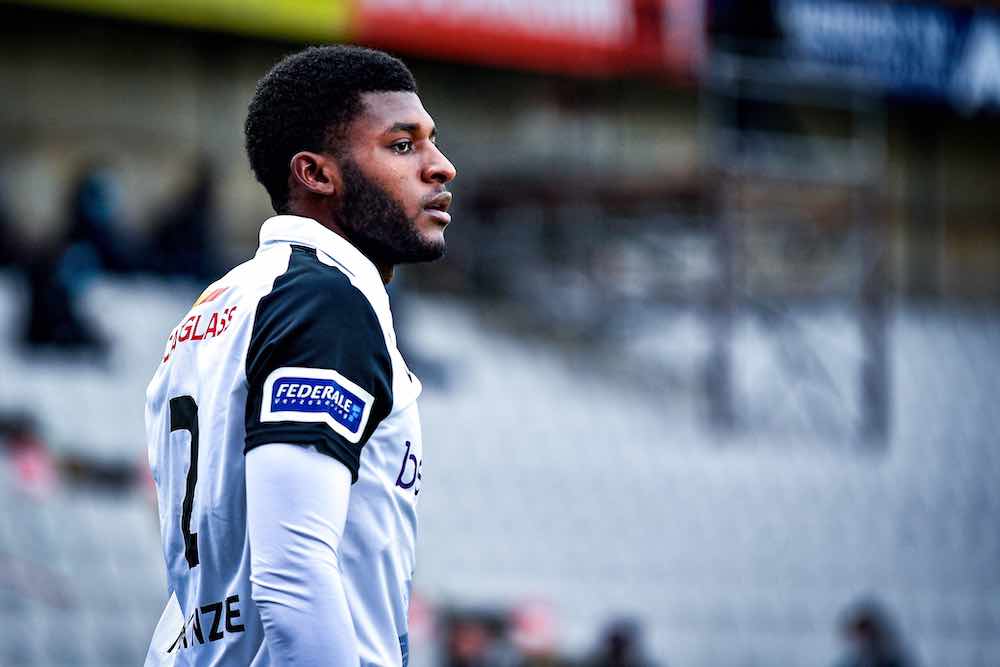 Genk are deep into a season in which they needed to fight to qualify for the Belgian Pro League's playoffs, which could lead to Champions League qualification.
To make matters more difficult, he is behind an established trio of young Colombian centre-backs in Jhon Lucumi, Daniel Munoz and Cuesta, but depending on the severity of the latter's recent injury, McKenzie could step into the side ahead of the playoffs.
With so much at stake and stiff competition for places, it is natural that he hasn't walked straight into the team.
Genk are likely to use the end of the European season to adapt McKenzie to his new surroundings before fully integrating him into the side next season.
They may also sell one of their established players in the summer, as they often do. They turned down a €10m offer for Lucimi last year, but would likely cash in now there's a ready-made replacement in waiting.
During last month's cup semi-final against Anderlecht, McKenzie was summoned from the bench when Lucimi was sent off for a desperate last-ditch tackle.
With Genk defending a slender one-goal lead, Anderlecht piled on the pressure in search of an equaliser. McKenzie steadied the defence to help his new team qualify for the cup final.
That match seems like a good analogy for McKenzie's challenge in Belgium. If he is patient, the chances will come. If he takes them, the path to greater prizes is ready and waiting.