An interview with Ron Atkinson by Callum McFadden for WFi.
---
You started your managerial career with Kettering Town before moving to Cambridge United. How did those early managerial experiences help set you up for a long career in management?
"They were very good experiences and I still believe that the best way to start in management is to work your way up the levels.
"I learned more in those formative years of management than the whole of my playing career in all honesty."
---
Talking of your playing career, you came through the youth system at Wolves and played most of your career for Oxford United as well as having a spell with Aston Villa. How would you describe Ron Atkinson – the footballer?
"I was a wing-half which nowadays could be looked at as a box to box midfield position.
"I always had a competitive drive to succeed and I could pass the ball with ease."
---
You liked your teams to pass the ball and that was evident at West Bromwich Albion. You joined the club for the first time in 1978 finishing third in the top flight as well as reaching the quarterfinals of the UEFA Cup. How do you look back on that period?
"Brendon Batson probably told you that I believed we would have won the league in 1979 if there hadn't been the big freeze that stopped games and caused lots of disruption. I still believe that to this day.
"We were top of the league in January before a six-week break impacted on our momentum.
"Our first game back was against Liverpool who did not have the same level of disruption that we had.
"It led to a fixture pile-up that saw us play eleven games in March with a much smaller squad than modern Premier League teams have now.
"We finished on 59 points which would have been enough to win the league in previous years during the 70s.
"We were one of the best teams in English football and I think we'd have matched most teams in European football during that period."
---
Brendon Batson talked very highly of your man-management. Was that something that you were always confident with?
"Yes, I would say so. Back then, times were different and football wasn't the big business that it is now. It was a much more fun time back then in my opinion.
"People of my era have fond memories of our time in the game. One manager said to me that you cannot enjoy playing when you become a professional but that baffled me as I always enjoyed playing football.
"I enjoyed every match and I took that attitude into management too. I wanted my players to enjoy coming to training and look forward to playing."
---
You worked with a young Bryan Robson at West Brom before you both joined Manchester United. What was he like to work with during those years that you spent together at the Hawthorns?
"He was actually out of the team when I arrived at West Brom. I brought him back into the fold and he took to my style of management right away. It was all systems go from then on for him under me.
"Robbo was a great footballer and he was as good as any player in world football at his peak in my opinion. He had absolutely everything that you would want in a midfield player."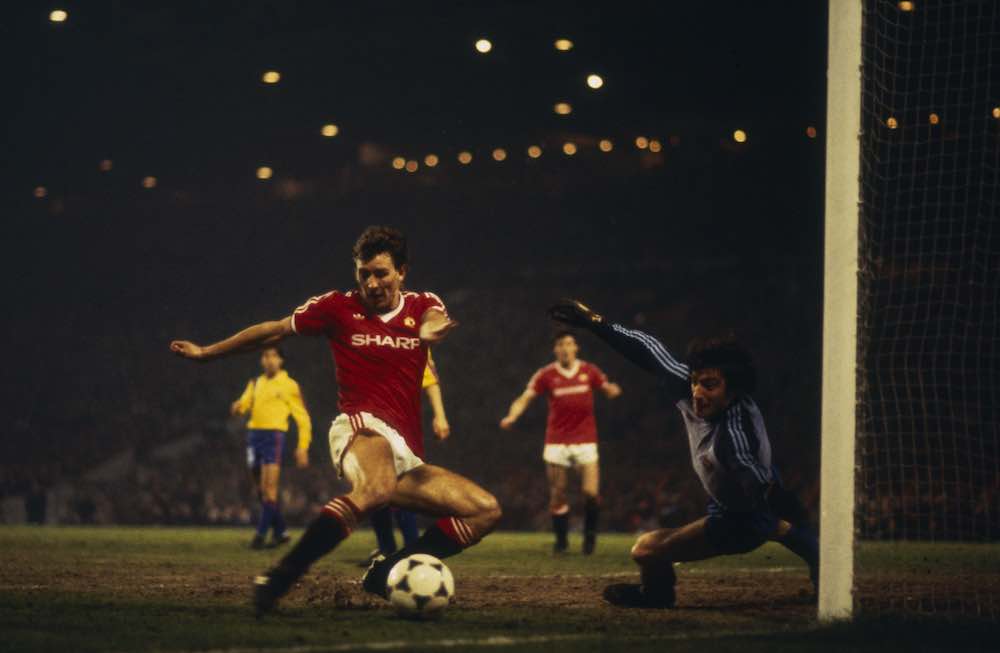 ---
You joined Manchester United in 1981. Can you sum how you felt when you were offered the job and what are your overriding memories of your time as Manchester United manager?
"Manchester United is a massive football club as everyone around the globe knows. However, back then, my West Brom side were finishing higher than Manchester United.
"The club had won only one trophy in around twelve years with FA Cup success in 1977.
"It is important for younger fans of football to remember that Manchester United had been relegated in 1974 as well. That may be unthinkable to people now but that was the reality of that time.
"I spoke to the chairman as soon as I went in to the club and told him that we had to ensure that Manchester United became a European club again.
"We duly delivered that in every year during my time at the club and we never finished lower than fourth in the league.
"I loved my time in charge of the club and to win two FA Cups as manager fills me with unbelievable levels of pride.
"The FA Cup was a massive deal then and to win it twice was truly special and meant a lot to the club and myself.
"Unfortunately, the FA Cup has been diluted in the modern game which I think is a great shame.
"For example, I would much rather win the FA Cup than finish fourth in the Premier League but I doubt most modern-day managers would agree with that due to the finances.
"That is sad because football is all about the glory and the memories of lifting silverware. It certainly was for me.
"The only way to resolve it for me is to award the FA Cup winner a place in the Champions League. You would not see any managers playing reserve teams then I can assure you."
---
During your era in charge at Old Trafford, FA Cup finals could go to replays and that was the case in 1983 when you won the FA Cup for the first time. How did you handle that scenario as a manager and keep your group of players calm, having to play a showpiece final all over again?
"We knew that we should have won the final in the first game so that ensured that we did not have any nerves or worry that we were not capable of winning.
"I told the players in the dressing room after Brighton equalised late on in the first final to force the replay, that if we played to our maximum in the replay that they would not stand a chance.
"I was proven right as we won 4-0 and cruised through the game and led by three goals at halftime. We should have done that in the first final as we had that level of quality and confidence within the group.
"However, doing it in the replay did not change the fact that we won the trophy and it was ours on merit.
"The second final in 1985 was completely different to the game in 1983. It was a tense game. Norman Whiteside made the difference for us on that occasion. Kevin Moran was sent off with just over ten minutes to go and my assistant Mick Brown said that we should shut up shop and play for a replay.
"I did not have it in me to do that. I told him that we'd keep three up front as I knew that we would win the game. I just had a feeling that day that we would beat Everton. We enjoyed our celebrations that night.
"It was always a club rule of mine to make sure that the players fully enjoyed their successes. It was former Manchester United captain Noel Cantwell that told me early on in my managerial career that every success should be fully enjoyed to make sure that you want even more in future. So we certainly did that.
"We had a meal with the club after the first final which was a bit stuffy, to be honest. So, after the second final, I told Robbo to take the boys away and have a great night which he duly did. That motto always worked well for me in management."
---
At Manchester United, you had so many big characters such as Bryan, Norman, Paul McGrath, Kevin Moran, Frank Stapleton as well as many others. How did you manage those players as individuals to get the best from them?
"They were all easy to manage because they wanted to win. They wanted to be the best players that they could be. That is all a manager wants from his players.
"Norman Whiteside. What a player he was to work with.
"People always talk Norman being aggressive and having that edge to his game but he had so much awareness and ability as well. He does not get enough credit for that.
"When he received the ball, he could tell you where every player on the pitch was. Gordon Strachan told me when he arrived at the club that Norman might just be the best player that he had ever played with. That sums up how highly he was rated by me and his peers.
"His career sadly ended early due to injuries but he achieved so much in a short time by winning cups at United, playing in World Cups and by making an impact on everyone he played with.
"Paul McGrath was another who was special. I do not believe that there has been a better centre back in the Premier League than him. There have been many top centrebacks but there have been none better than McGrath for me. He had it all.
"I was fortunate to have very good players and it is always important to remind yourself that a manager is nothing without his players."
---
You left Manchester for Madrid via another spell at West Brom. What was it like to manage a historic Spanish club such as Atletico Madrid?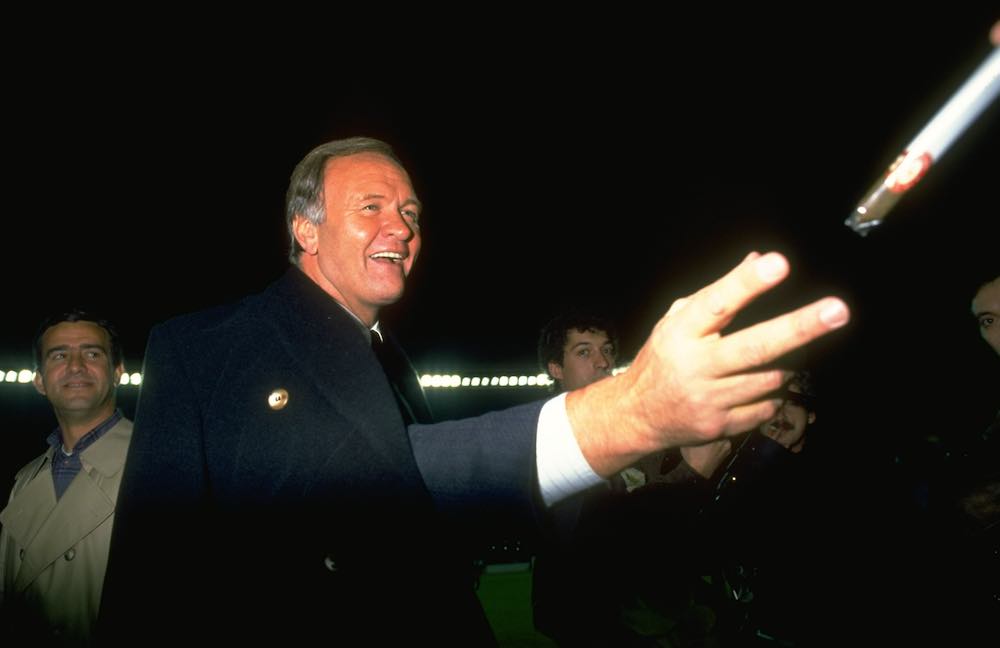 "It was an incredible experience. I had a great rapport with the fans and the players.
"We went from bottom of the league to second during my time in Spain. It was unbelievable.
"I always wanted to go back to Spain and work. I got several offers from Spanish clubs and turned down Valencia and Sevilla because I was given more opportunities within the Premier League at big clubs in Sheffield Wednesday and Aston Villa."
---
You won the League Cup with Sheffield Wednesday against Manchester United. You had several players in your team who went on to become managers. Was that level of leadership within the playing squad crucial to your success at Wednesday?
"For sure. We had Nigel Pearson, Nigel Worthington, Trevor Francis, Carlton Palmer, John Sheridan, Roland Nilsson and many others who went on to be managers at a high level.
"I actually recommended Trevor for the job when I left Wednesday.
"The senior players were great. When we got to Wembley in 1991, I just knew that we would win the cup that day.
"I had the same feeling that I had in 1985. It is hard to describe exactly what it was but I just knew that we would win."
---
You won the League Cup again against Manchester United in 1994. This time you were in charge of Aston Villa. How proud are you of that achievement given the level of quality that Sir Alex Ferguson had at his disposal in the opposing squad?
"We had a good side too but we knew that we weren't as good as United. They had quality in every position and a lot of power in that side.
"They had a back four of Paul Parker, Steve Bruce, Gary Pallister and Denis Irwin. Not a bad back four that is it? (Laughs).
"Fergie said that it was the most powerful side that he had and I think that was shown by having Keane and Ince in midfield with Bryan Robson on the bench. That was the level of depth that he had.
"We had a decent season in 1994 but I felt that a few of the boys took their eyes off the ball when we won the semifinal against Tranmere. I could be wrong with that but that is the feeling that I had.
"I had seen United play a lot that season, and felt that we would have to match them in the midfield. I had a young lad in Graham Fenton who I felt would be perfect for the role even though he was more known as a striker.
"Graham did a great job that day considering that we were missing Ray Houghton who was not fit enough to play due to injury. Him, Andy Townsend and Kevin Richardson matched United for power which was no easy task.
"Dalian Atkinson was on the wing as was Tony Daley with Dean Saunders up front. I told Dean that he would have to run until he felt like he could drop and that we would replace him at that point. I have no clue to this day who I was going to replace him with but that was the game plan (laughs).
"Steve Staunton was crucial to our success that day. He was out injured for a long time but we still joke to this day that we gave him an easy comeback by bringing him back at Wembley to mark [Andrei] Kanchelskis.
"He looked at me when I told him that he was playing and asked are you serious? I told him that I had never been more serious in my life and that calmed him.
"He was quality on the ball and he was great for us that day. It was a perfect day in the end."
---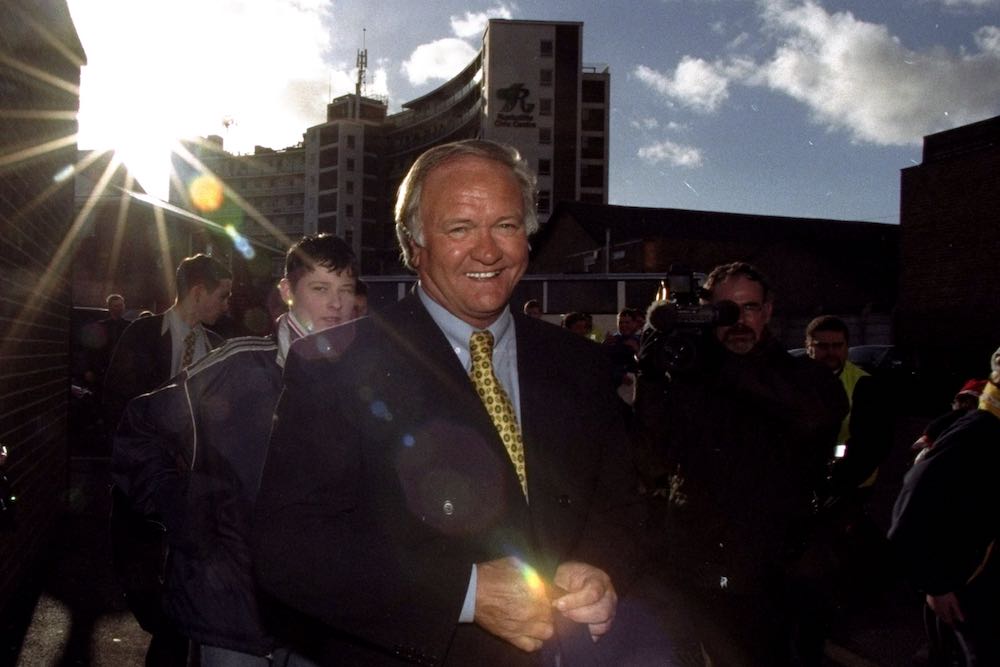 ---
Last question, Ron. Given your standing in the game at various clubs, what is your opinion of the modern game?
"It is a different game to the one that I knew from my time as a player and as a manager. Completely different.
"I was watching Bryan Robson's new film at the premiere and the tackles that went in back then were fierce. You do not see that now at all.
"There is obviously less physical contact in the game now. I am not sure whether that is a good thing or a bad thing. We have to be careful and ensure that we do not over sanitise the game and the competitive nature of it.
"I also have to say that the quality of the pitches now is magic. They are playing in pristine carpets now.
"Look back at the great teams of the past like Spurs with Dave McKay, Archie Gemmell at Derby and you can see that they played on heaps of mud compared to today's players.
"I always wonder how much those great teams and players would have enjoyed playing today as they would not believe the standard of pitches and the facilities on offer.
"I would also like to see more direct attacking play in the game again. Not long balls but passes forward rather than endless passes sidewards between centre-halves. You see a lot of that now.
"I rewatched the 1966 World Cup final recently and players that are playing now should watch the performance of Bobby Charlton that day.
"He took players on, played passes forward at every opportunity and that is something that I think players should be doing more of these days. That is the kind of football that I like to see anyway."