An interview with Milwall coach Paul Robinson, by Callum McFadden for WFi.
---
You are currently coaching at Millwall alongside Gary Rowett. How does coaching compare to playing?
"Coaching compared to playing for me is very similar. When I was playing I coached a lot, I was a talker. Communication is so important in the game, not just on the pitch but off it also.
"I loved helping people around me in seeing different pictures of where to be or when to play the right passes with information."
---
You started your career at Watford and played over 200 games for the club playing in the Premier League during that time too. What are your overriding memories of life at Vicarage Road?
"I have a lot of great memories from my time at Watford, it was my club! I was born next door to the ground and lived 15 minutes away from the stadium.
"Playing through the academy to then making my first-team debut at 17 was something special.
"Winning two promotions back-to-back then playing Premier League football was incredible."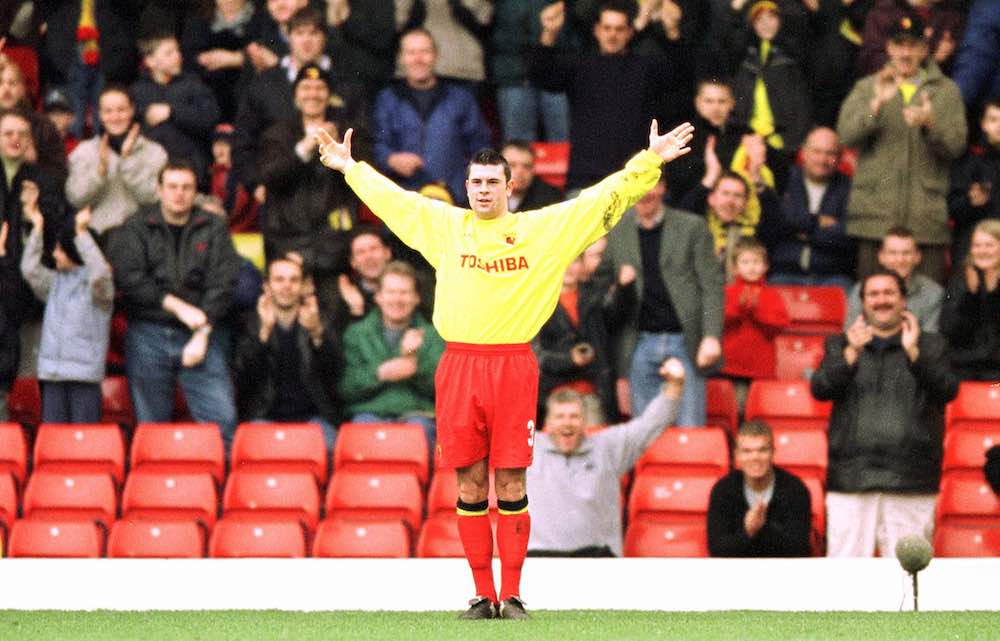 ---
You won caps for England at U21 level while at the Hornets. How did international football compare to club football and what are your memories of England?
"International football was an unbelievable feeling. It means so much to be representing your country. I was lucky enough to play with some talented players who went on to play for the main squad.
"It's hard to compare international football and club football as they were both tough environments to be involved in. You had to be on top of your game no matter what!"
---
You joined West Brom in 2003 and played in the famous great escape season under Bryan Robson. Can you put into words what that time at the club was like?
"I played some of my best football at West Brom and I would say the best times of my career. I've loved playing for every club I have represented, but West Brom was special for me and my family!
"That Great Escape season will always be a memory that even my kids will still remember dearly. It's in the history books that no other club has ever achieved."
---
You also played for Bolton Wanderers in the Premier League. How do you reflect on your time at the Reebok?
"Bolton was a nice club, it was always competing against the bigger clubs in the area so attracting the right players was difficult.
"I really enjoyed my time there, I met some fantastic people but it wasn't a great ending for me."
---
You finished your playing career at Birmingham City and made your first steps into coaching at the Blues. What was it like to captain the club in the Championship when the games are coming thick and fast during some up and downtimes at the club?
"Captaining Blues was a great honour for me and I loved the responsibility of leading the team on and off the field.
"When you're captain you have to try and set an example, lead from the front and demand standards off players of what it's like to play for Birmingham City.
"I felt added pressure as the off-field problems were always in the background while trying to do all the right things on the pitch.
"These situations helped me as a person, I've always had a thick skin so my time at Blues helped me help others be calm.
"The Championship can be unforgiving if things are not going so well and a club of Birmingham status should not be celebrating surviving relegation year after year."
---
Last but not least, Who are the best players that you played with and your toughest opponents?
"The best players I have played with have been: Kevin Phillips, Jonathan Greening, Jack Wilshere & Gary Cahill. All were top footballers and top professionals too.
"The best players I've played against is a very long list! I would have to say the toughest direct opponents that I've had to deal with are David Beckham, Cristiano Ronaldo and Joe Cole."