By Daniel Lucci.
With Euro 2020 quickly approaching, the anticipation and curiosity surrounding each team continues to grow.
Although there are still four spots up for grabs through playoff matches, the majority of the teams are setting up pre-tournament friendlies and are trying to solidify their squad selection in preparation.
Roberto Mancini's Italy squad went unbeaten in their qualifying matches, affecting their odds in Euro 2020 finals betting, scoring 37 goals only conceding four giving them a goal difference of +33.
Although their competition in the qualifying group was not necessarily world-class this is rather impressive for a team that was unable to qualify for the World Cup just two years ago.
New coach Roberto Mancini was able to successfully introduce some of Italy's top young talents, encouraging the team to play with creativity and passion.
The difference between Mancini and previous coach Gian Piero Ventura on the pitch was night and day. Ventura's team looked very unorganized with no fluid way of attacking football, inevitably leading to their failure to qualify for the 2018 World Cup in Russia.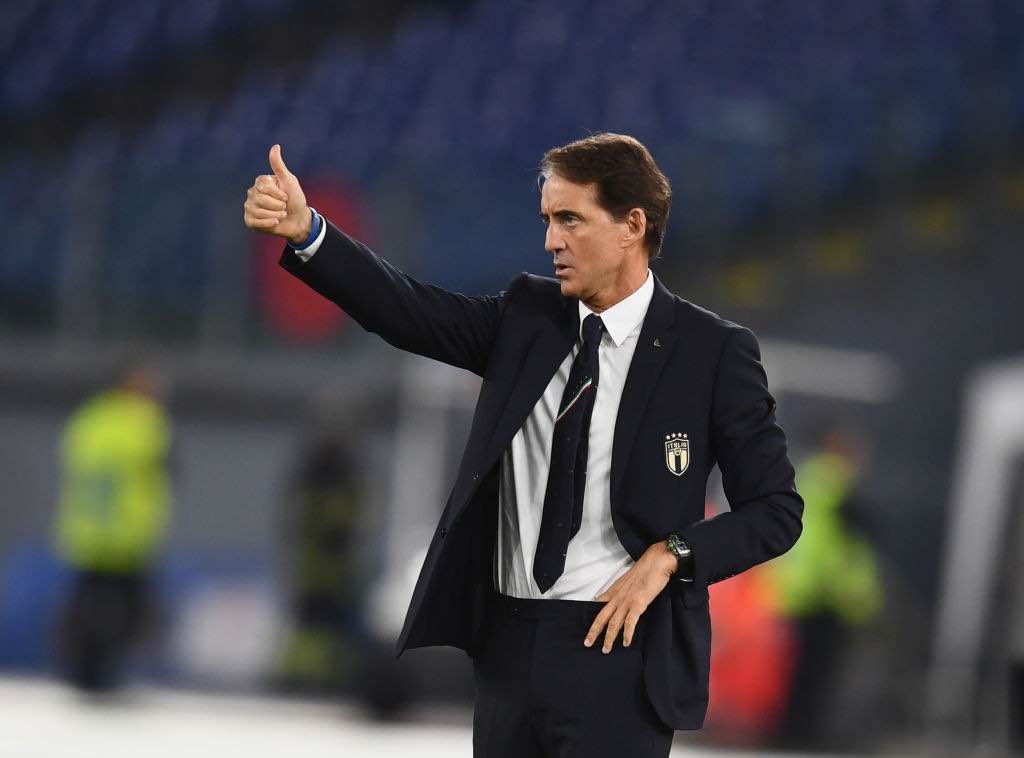 Now, with some of the best young talent they have had in years, Italy and coach Mancini have positively turned things around, making Calcio fans proud and excited once again.
Questions about the team still remain. is Mancini's Italy the real deal and will they be able to compete deep into the tournament?
Of course in a tournament like this, where every single game is crucial, anything can happen, though this team has a very good mix of talent and experience to potentially help overcome any obstacle the tournament throws their way.
Furthermore, having an abundance of both attacking and midfield depth could prove pivotal to the success of this team.
The recent injury to Nicolo Zaniolo, who is one of Roma's and Italy's top young talents, could be a massive loss to the team if no one else is able to step up in his absence.
There is still a slight possibility the youngster will be able to get fit for the tournament, but rushing him back from such a severe knee injury would not be the best idea for his career, long term.
This gives other players like Riccardo Orsolini, Federico Chiesa, Federico Bernardeschi, Domenico Berardi and Matteo Politano an opportunity to finish their seasons strongly in order to get a spot on the final squad.
On a more positive note, Juventus and Italy captain Giorgio Chiellini is slowly making his way back to fitness after his own knee injury. This would be a huge boost for Italy in the upcoming tournament as he is a warrior and a leader for both club and country. On top of it all, he is one of the top defenders in the world.
Though at 35 years old, only time will tell if Chiellini will be able to come back as the same player he was before his injury. A cruciate ligament injury could prove costly to any players career, especially a 35-year-old. Nevertheless, with arguably the most depth this team has had in recent years, if Chiellini is not himself, Mancini should be able to find a suitable backup.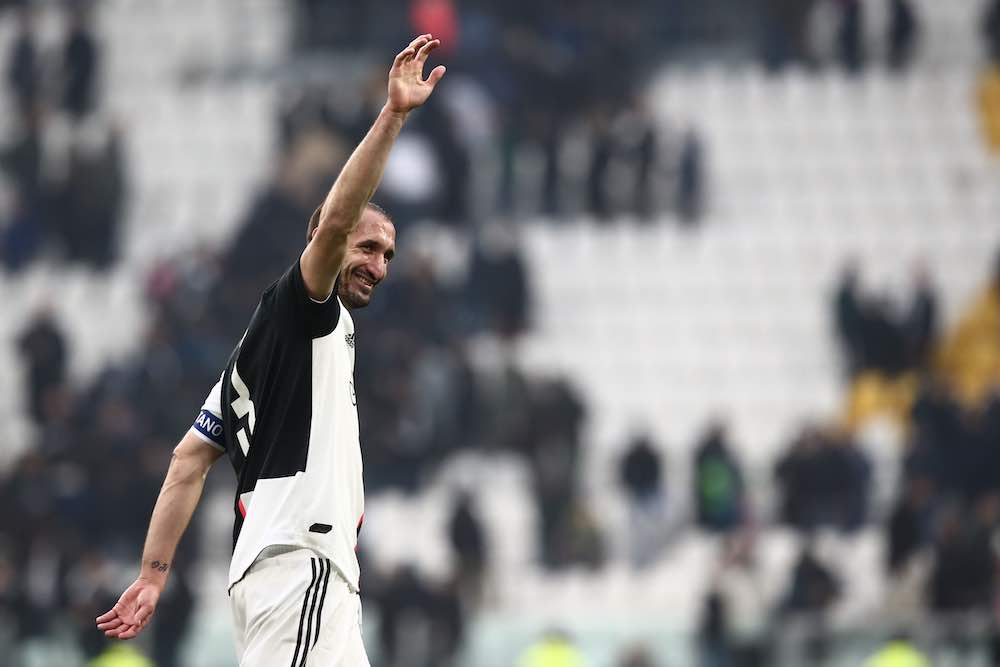 It seems the main area Italy have issues is fullback. With no player really stepping up to claim the position as their own at this moment, there are still a lot of questions surrounding who will be starting on the left and right flank.
With his own early-season knee injury, Roma's Davide Zappacosta looks to miss out on the tournament without even getting a chance to impress. Mancini has tested various players at right-back and it seems none have solidified their position in the team.
The likes of: Alessandro Florenzi, Cristiano Piccini, Armando Izzo, Giovanni Di Lorenzo, Gianluca Mancini and Danilo D'Ambrosio have all been tried in that position.
On the left, Cristiano Biraghi, Emerson Palmieri, Mattia De Sciglio and Leonardo Spinazzola have been tried. Considering Florenzi, Izzo and Gianluca Mancini are not natural right-backs, it would be shocking to pick them to be starters in that position with better options available unless there is an injury crisis.
On the other hand, Spinazzola, who has quietly put in a solid season for Roma, prefers to play at left-back or left wing-back for attacking purposes, but is a naturally right-footed player and should be a strong consideration for the starting right-back role.
Under Paulo Fonseca at Roma, Spinazzola has been deployed at both left and right-back, bringing much-needed versatility. With such limited depth, this should help Mancini consider starting him on the right instead of the left.
Roberto Mancini has essentially already admitted that the squad for Euro 2020 is pretty much set, but there is still no clarity on who exactly the starting XI will be, or how many spots are left up for grabs. This gives a glimmer of hope to some of the outside players who hope to make their mark and impress the coach.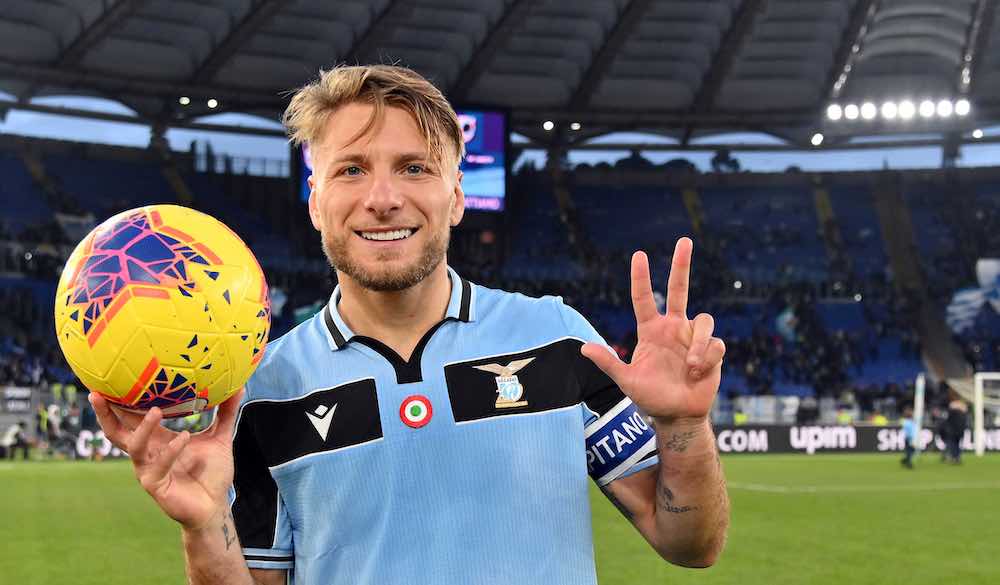 The obvious choices to represent Italy at the tournament, barring any injuries, would be:
Gianluigi Donnarumma, Salvatore Sirigu, Giorgio Chiellini, Leonardo Bonucci, Jorginho, Marco Verratti, Lorenzo Pellegrini, Stefano Sensi, Nicolo Barella, Lorenzo Insigne, Federico Chiesa, Ciro Immobile and Andrea Belotti.
With a total squad of 23, that leaves 10 spots up for grabs in a variety of positions.
Mancini will have some tough decisions upcoming on who to keep and who to cut. It is almost a guarantee that Donnarumma will be starting in goal, Chiellini alongside Bonucci as the centre-back pair, and Jorginho as the holding midfielder with Barella on one side of him. The remaining positions continue to be a question that we will only find out once the tournament begins.
Mancini and Italy have scheduled a couple of tough friendly matches against European giants Germany and England prior to the tournament, in hopes of generating further team chemistry.
Both teams will be able to provide a tough test to Italy and really show us what they can do against top European opposition.
Italy's tournament then begins on June 12th against Turkey, with Switzerland and Wales also n their group.
By no means is Italy's group easy, and they will have to prove to viewers game in and game out what they are capable of.
But with a good coach, lots of depth and talent, combined with experience, this team surely has what it takes to win their group and surprise many by doing well in this summers tournament.
Playing all their group stage matches at home in front of their fans could also be an advantage, and give players extra motivation to achieve great things this summer.
As we witnessed four years ago in Euro 2016, when Portugal stunned the world by winning the tournament, anything is possible in these tournaments, which is what makes them so exciting. So, let the adventure begin!
Here is my personal starting XI and list of 23 players for Italy: