By Christian Evans.
As Lionel Messi attempts to force his way out of Barcelona, the situation has parallels with superstar players forcing their way out of their clubs in other sports.
After a humiliating 8-2 defeat in the Champions League quarterfinal, Messi plans to leave Barca and is reportedly seeking a move to Manchester City — a transfer that would cause ripple effects around the football world.
Kevin Durant to Golden State Warriors
The effects could be similar to when Kevin Durant joined the NBA's Golden State Warriors in 2016.
Durant refused to sign a new contract with Oklahoma City Thunder and joined the Warriors via NBA free agency. It led to the Warriors forming the NBA's latest 'superteam' with Durant joining reigning two time MVP Steph Curry and All-Stars Klay Thompson and Draymond Green.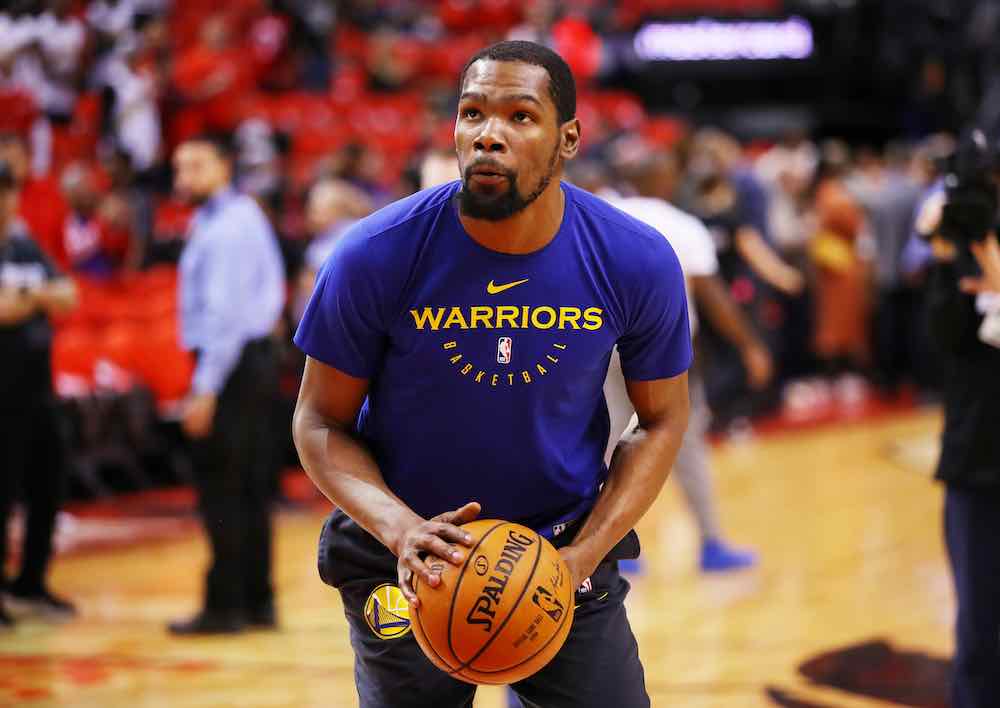 Durant joining Golden State sent shockwaves around the league as the Warriors dominated on their way to two successive NBA titles and a Western Conference title in 2018/19, as Durant and Thompson succumbed to injury in the Finals. Green believed that had Durant not been injured, the Warriors would have won a third title.
The scenario would be almost identical as Messi, like Durant, can reportedly leave for free and would be joining a fellow superstar in the football world.
Messi and Kevin De Bruyne are the equivalent of Durant and Curry. Two players who can both do things no other can. Like Curry, De Bruyne is the heartbeat and the soul of his team and although he hasn't revolutionised his sport like Curry, De Bruyne has tied records and is at the forefront of everything City achieve.
How do Messi and Durant Compare as Athletes?
Like Durant, Messi is a one-of-a-kind player. Both can take control of a game with relative ease and can carry a team to success without any trouble. That is without stating both have revolutionised their sports.
Durant's skillset and size make him one of a kind in basketball, and Messi mixing his sensational footwork, his insane intelligence and small stature both have changed their games for the better.
Pairing two global superstars together could result in City dominating domestically and in the Champions League for the foreseeable future.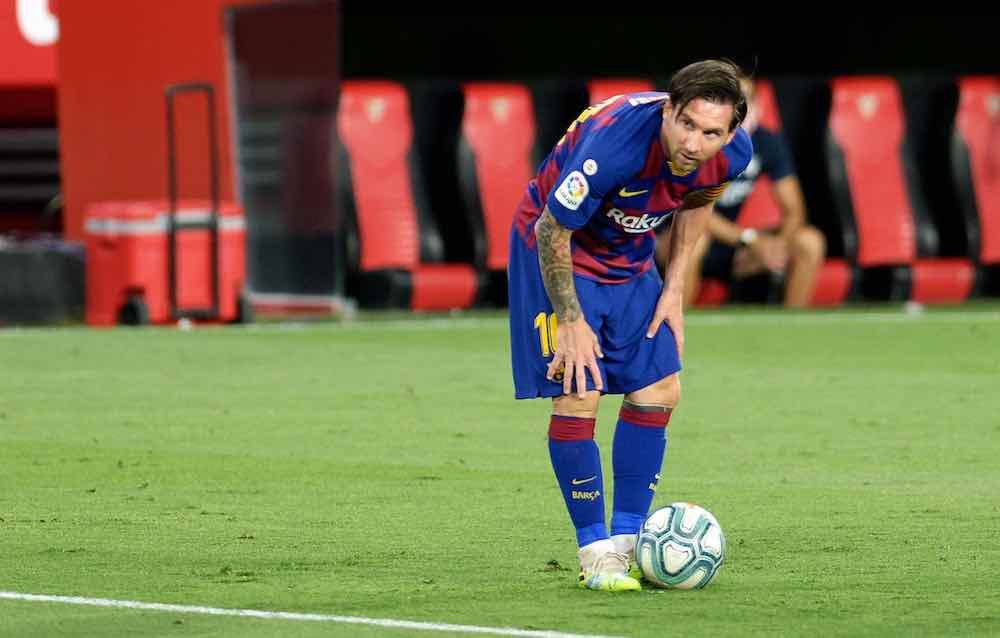 Man City – Golden State Warriors
Even without Messi, City already have parallels to Golden State.
Teams and fans have already complained that City have ruined the Premier League with their spending and that they have only been successful due to owner investment, as people did with the Warriors.
In addition, like the Warriors, City signed their current core as youngsters. De Bruyne, Raheem Sterling and Sergio Aguero all before they turned 25, while the Dubs drafted Curry, Thompson and Green. Both clubs pride themselves on developing talent.
City's core of De Bruyne, Aguero and Sterling has already been successful, as were the Warriors trio of Curry, Thompson and Green prior to Durant's arrival. KD simply helped transform the Warriors into a dynasty. A superstar like Messi joining City would have almost certainly have the same impact.