By James Nalton.
Moisés Caicedo's move from Independiente del Valle (IDV) is featuring on transfer rumour pages on both sides of the Atlantic, with Major League Soccer's Atlanta United adding their name to the list of suitors for the 19-year-old midfielder.
Manchester United were the other team heavily linked with the Ecuadorian wonderkid, but are yet to finalise a deal with his club. The inevitable competition for such a talented player's signature has since arrived and a mysterious, unnamed European club are also in the running.
IDV's general manager, Santiago Morales, has commented that he is hopeful the transfer will be sorted this week, and confirmed there has been interest from Europe as well as MLS.
Atlanta United's interest is serious, perhaps more so than anyone thought when a link to 'an MLS team' emerged, and the club plan to buy down the contract of current Designated Player Marcelino Moreno, which could facilitate a deal.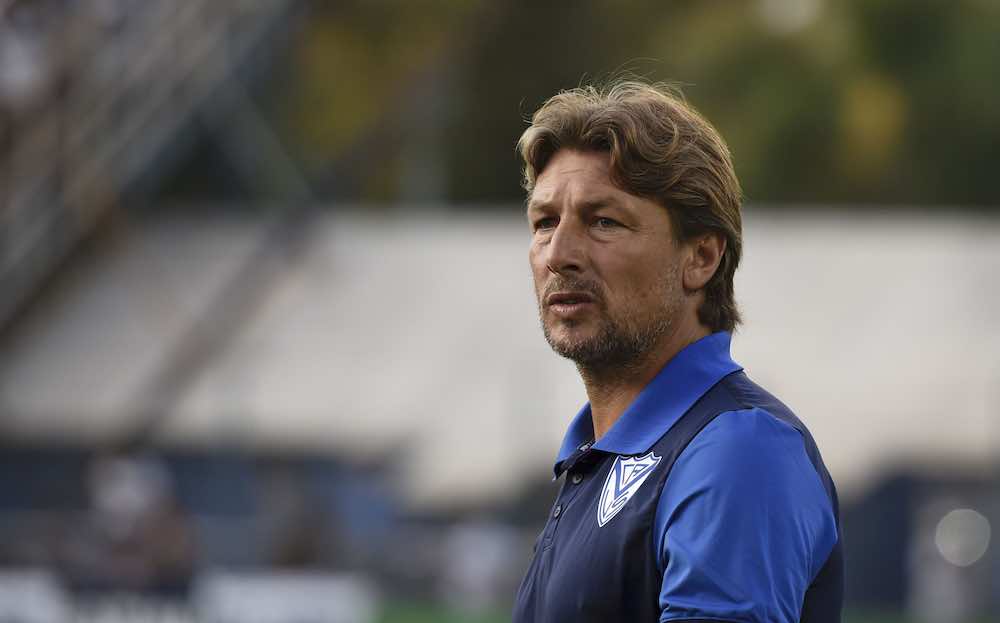 The fact Atlanta now have one of the best up and coming Latin American managers at the helm — Gabriel Heinze — could make them as appealing to Conmebol-based players as they were when Gerardo 'Tata' Martino was head coach.
Atlanta's offer is also the best on the table so far in terms of the transfer fee but IDV have said they will do what is best for the player, in fitting with their club philosophy.
There is no doubt as to which club the player prefers in the long term. Manchester United is the dream move, following in the footsteps of his compatriot and idol Antonio Valencia, but that the possibility of such a move has come so early in his senior career may seem like just that — a dream.
If Caicedo does move to Atlanta, he will be working under a former Man United player in Heinze, and this could also be a draw, especially if the transfer is framed as a stepping stone to the English Premier League side.
If Caicedo does move to Atlanta and MLS, he should still get a work permit when moving from MLS to an English club, providing Atlanta United do reasonably well (ie Concacaf Champions League qualification) with him regularly featuring in the team.
This is not to rule out a move directly to Manchester United. Since we reported last month that a deal was close, this has also been confirmed by later reports from Fabrizio Romano, and this week by Tim Vickery, who describes the move to Man United as "locked in."
"It looks like he is locked in for Man United, and if it goes through they've got themselves the Real Deal Holyfield," enthused Vickery.
🗣 "He's the real deal Holyfield" @Tim_Vickery gives the latest on transfer rumours of Moisés Caicedo to Manchester United pic.twitter.com/YINS940cRK

— Football Daily (@footballdaily) January 6, 2021
IDV general manager, Morales, indirectly raised the idea that Man United have been dealing directly with the Caicedo's agent and representatives rather than with the club directly, and says no official bid has been made.
"We have not received any firm proposal from Manchester United," he said. "No approach to us or with the player's agent.
"Unless they are lying to us and something is being done without taking the club into account, which I see as very difficult. The footballer's rights belong to the club.
"Today [Tuesday, January 5] we have received a firm offer from another European club that we are analyzing. In a few hours or days, a decision will be made on the future of Moisés Caicedo.
"We have a third proposal from MLS that is financially the best, by far, but it will also be necessary to analyse what is best for the player from a football point of view."
This could be concluded this week if Morales' optimism around a timeline is correct. There are a range of options open to the youngster which, above all else, goes to show how highly regarded he already is across the world of football.